Best Dooars Tour Package Cost
Dooars is recognized as a top-notch tourist attraction in Northernmost West Bengal to visit with your family or loved ones. The location is famed for its wildlife destinations, stunning forested regions, vast stretches of tea gardens, serene and meandering river streams, and distant mountain views.
Be An Explorer provides you with an affordable Dooars tour package cost, which offers all-inclusive holiday assistance. We, as a professional team of tour experts, strive to fulfill all your holiday-associated desires. Our budget package and transparent billing add value to your holiday delights.

Why Choose Be An Explorer:
All-Inclusive Holiday Assistance

Best Prices & No Hidden Fees
24*7 Customer Support

Personalized Vacation Planning
Experience comfortable, safe, satisfying, and fun-packed trip delights with us. The region of Dooars has popular national parks like Gorumara National Park, Jaldapara National Park, Buxa Tiger Reserve. For a thrilling wildlife holiday, we plan your stay in forest resorts/hotels, safaris, and seamless transport.
Besides wildlife, Dooars' natural splendor lies in Suntalekhola, Samsing, Rocky Island, Raimatang, Chilapata forest, tea estates, Bindu, Jayanti, Rover's Point, etc. Savannah and grasslands and lower Gangetic plains moist deciduous forest make up the vegetation of Dooars, entailing trees like Khair, Shimul, Shirish, Sal, Teak.
Budget-friendly Dooars tour package cost by BAE provides comprehensive travel guidance. Dooars' vast stretches of greenery enthrall every visitor. So, if you're planning your upcoming tour in Dooars to witness its scenic beauty, connect with us for a thrilling, fun-loaded venture.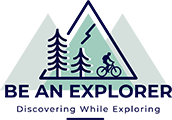 Frequently Asked Questions
Transport, driver allowance, accommodation, sightseeing, and meal costs are inclusionary conveniences of a Dooars tour package. Entry fees, jungle safari tickets, shopping costs, or whatever is not in the tour package are exclusionary
At Be An Explorer, we receive Bank transfers, Demand drafts/cheques, and Cash payments to our office.
At Be An Explorer, we receive Bank transfers, Demand drafts/cheques, and Cash payments to our office.
At Be An Explorer, we ensure a 50% refund on cancellations 16 days prior to arrival and charge 100% service cost on cancellations 15 days or 1 day before arrival.