Your Ideal Dooars Tour Plan
Dooars in India is famous for iconic wildlife diversity and verdant greenery. Bounded by panoramic landscapes of vast tea gardens, dense forests, green, and blue hills, and shimmering river streams, Dooars is where tourists witness the unmatched concoction of composure and thrills.
In Dooars, outdoor activity scopes are jeep Safari, elephant safari, watchtower visits, bird watching, trekking, camping, white water rafting, etc. Be An Explorer ensures a budget-friendly Dooars tour plan as your certified tour operator and companion. Explore with us and make your exploration rewarding.
Why Choose Be An Explorer:
All-Inclusive Travel Assistance

Honest Prices & No Hidden Fees
24*7 Customer Support

Customized Vacation Planning
We look after all your holiday-associated needs so that your time and budget remain worth spending. We're here to assist you in hotel booking in privileged locations, pick-up, and transfer, outdoor sightseeing, meals, flight ticketing, and outdoor recreation.
Our affordable Dooars holiday packages cater to family trips, honeymooners/couples, group tours, etc. Check our pre-made holiday itineraries or you can get a tailor-made package at your convenience. You can go for a 6-night 7-day Dooars Trip Plan, 4 nights 5 days Dooars Lataguri trip, or 2 nights 3 days Lataguri trip. Various holiday plans we have for you.
Visit attractions like National Parks, wildlife sanctuaries, Buxa Fort, tea gardens, Samsing, Suntalekhola, Raimatang, Rajabhatkahawa, Jayanti, Rocky Island with a professionally curated Dooars tour plan by BAE. Each of our holiday packages is cost-effective and feel free to share your budget and tour needs since we're here to make your trip fulfilling by all means.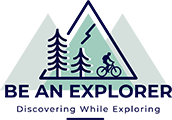 Frequently Asked Questions
During the months of October, November, December, January, February, and March, Dooars enjoys the most pleasant weather, ideal for planning a trip here.
Elephant safari, jungle safari, watchtower visits, birdwatching, river rafting, and tea garden tours are popular things to do on a Dooars holiday.
A 4N/5D Dooars trip is like
Day1: NJP/Bagdogra - Lataguri, overnight stay at Lataguri
Day2: NJP/Bagdogra - Lataguri, overnight stay at Lataguri
Day3: Transfer to Jaldapara, sightseeing & overnight stay
Day4: Transfer to Rajabhatkhawa, Buxa sightseeing & overnight stay
Day5: Transfer to railway station/airport
Be An Explorer includes several Dooars holiday packages
The Forest Department operates jungle safaris. Hence, you get the permit on the spot. Submit documents like Government ID proof and fees to the respective counter and enjoy wildlife exploration. Be An Explorer helps you get the permit.
Gorumara National Park, Chapramari Wildlife Sanctuary, Jaldapara National Park, Buxa Tiger Reserve, Chilapata Forest, etc.