Darjeeling Travel Information
Situated in the lap of lush green tea gardens, and the foothills of Himalayas, Darjeeling, the queen of hills is at an altitude of 2050 meters above sea level, creating cool climates all year round. Being one of the most popular hill stations in the country, the awe-inspiring beauty of this place completely justifies with the stated fact. You can not only witness the surreal destinations but also experience and discover the royal and ancient stories linked to it. Your entire stay will give you the vintage feeling from the colonial times reflecting its popularity from the British times. There is something for every age group of travellers. Be it adventure enthusiast, nature-lover, hills admirer or in search of true heritage, the royal highness of destinations has it all. In addition to that, this picturesque hill station is the perfect getaway for a romantic honeymoon.
The snow-capped Mt Kanchenjunga is visible from almost anywhere you stand in Darjeeling. The streets are always lit up and decorated like everyday is a festival. There are delicious corners to enjoy soulful evening filled with great hilly cuisine and some mouthful savouries that you can only enjoy in Darjeeling. Travelling to Darjeeling is easy and feasible and completely safe for family, group or even solo travellers. The locals are very warm and welcoming and it being a tourist-friendly space, you will always feel like home here. You can find most suitable accommodations without any hassle. Enjoy your early mornings with magical views of sunrise from the golden snow mountains and soak into the glittery evenings with panoramic views of the complete hill scape. You almost took a virtual tour ofthe heavenly destination. We know, this is not enough. For experience the true magic of the place, you should plan your trip at the earliest.
---
Best time to visit Darjeeling
Although Darjeeling is welcoming and pleasant throughout the years. You will find travellers exploring the destination at almost every time. However, if you wish to escape the scorching sun of the plains and spend a memorable summer, Darjeeling is the ideal place visit. The best months to visit is from April to June. Experience the blissful and soothing summers that make an unforgettable vacation. If you wish to witness snowy views and chilly winter breeze, then the months of October to December are the best for you.
Read guides to reach to Darjeeling
---
Darjeeling City Tour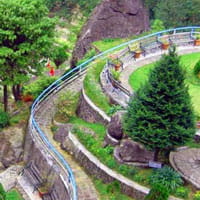 Rock Garden
Rock Garden is a perfect outing spot terraced with normal fall known as Chunnu summer fall, found 10 km away from Darjeeling. It is otherwise called Barbotey Rock Garden which is encircled by delightful streams alongside the incline covered with entrancing blossoms and convenient sitting arrangements at different levels. It is viewed as perhaps the most favored visiting objections for nature lovers and for those looking for a quaint getaway from the monotone.
---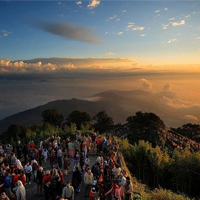 Tiger Hill Sunrise Point
The tiger hill sunrise point looks mesmerising in the early morning sunlight. You can witness Mount Everest and Mount Kanchenjunga.
---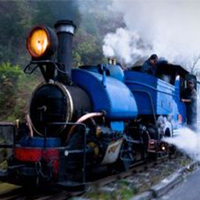 Batasia Loop
Batasia Loop is a garden-like place where the toy train makes 360-degree turns. From here, the visitors can get a beautiful view of Mount Kanchenjunga with Darjeeling town.
---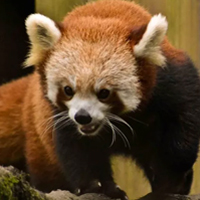 Darjeeling Zoo & Mountaineering Institute
The Darjeeling Zoo (also known as The Padmaja Naidu Zoological Park) was situated in 1958. Himalayan Tahr, Sambar deer can be found here and has breeding programs for Red Panda, Snow leopard.
---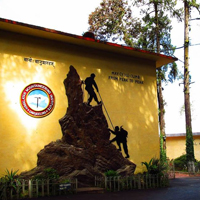 Himalayan Mountaineering Institute
It is among the best and the oldest mountaineering institutes in India. It offers different courses like 'basic', 'adventure' and 'advance' courses for the willing students.
---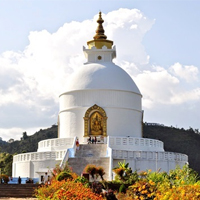 Peace Pagoda
It was built under the supervision of a Japanese Buddhist monk named Nichidatsu Fujii and was built for finding world peace for all races and creeds.
---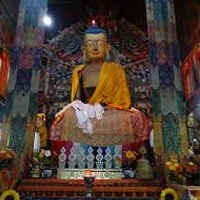 Ghoom Monastery
It has the statue of Maitreya Buddha, which is of the height of around 15 feet. Ghooma Monastery holds some Buddhist Manuscripts. This place is also known as Yiga Choeling Monastery.
---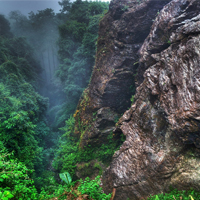 Tenzing rock
Tenzing rock is a gigantic rock in Darjeeling which is named after the famous Tenzing Norgay, the man who climbed Everest for the first time. This place is also used for rock climbing.
---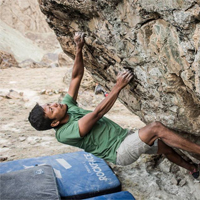 Gombu Rock
Gombu rock is another massive rock placed opposite the Tenzing rock. It is named after Nawang Gombu, the nephew of Tenzing Norgay. This is also used for rock climbing.